EA antipollution valves rotating nut inlet - male outlet
As stated in the EN1717 standard, the controlable check valve is a controlable mechanical back ow prevention device, with a closing device designed to allow water to ow in a single direction. It opens automatically, in the direction of ow, when the pressure upstream from the valve is higher than downstream pressure. When the pressure is higher upstream or in the event of the ow stopping, the valve closes in anticipation under the action of a force, for example a mechanical assembly or a spring.
Compliant with the NF EN 13959 standard
• Upstream pressure 10 bars max. • Temperature 90°C max.
• Brass body
• Neoperl polymer valve
Installation on water supply: various applications: pumping unit, network protection, maintenance of downstream pressure
The antipollution valves are controlable
• An upstream port allows for veri cation that it is watertight against valve back pressure after insulating the supply.

• A downstream port also allows the downstream section of the circuit to be drained or emptied

• These two 1/4 Gas threaded ports may be equipped with polymer or brass plugs, or brass drain valves with a wheel
Those antipollution valves can be equipped with brass axial drain valves.
Straight models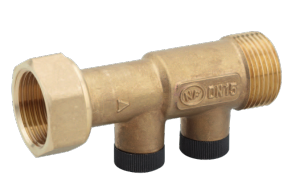 With rotating nut inlet and male outlet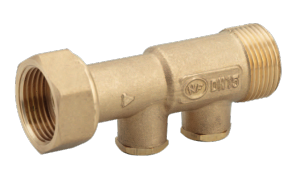 (G 1/8 for DN 15 short version)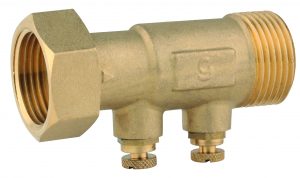 1/4 drain valves except for DN15 versions : 1/8 drain valves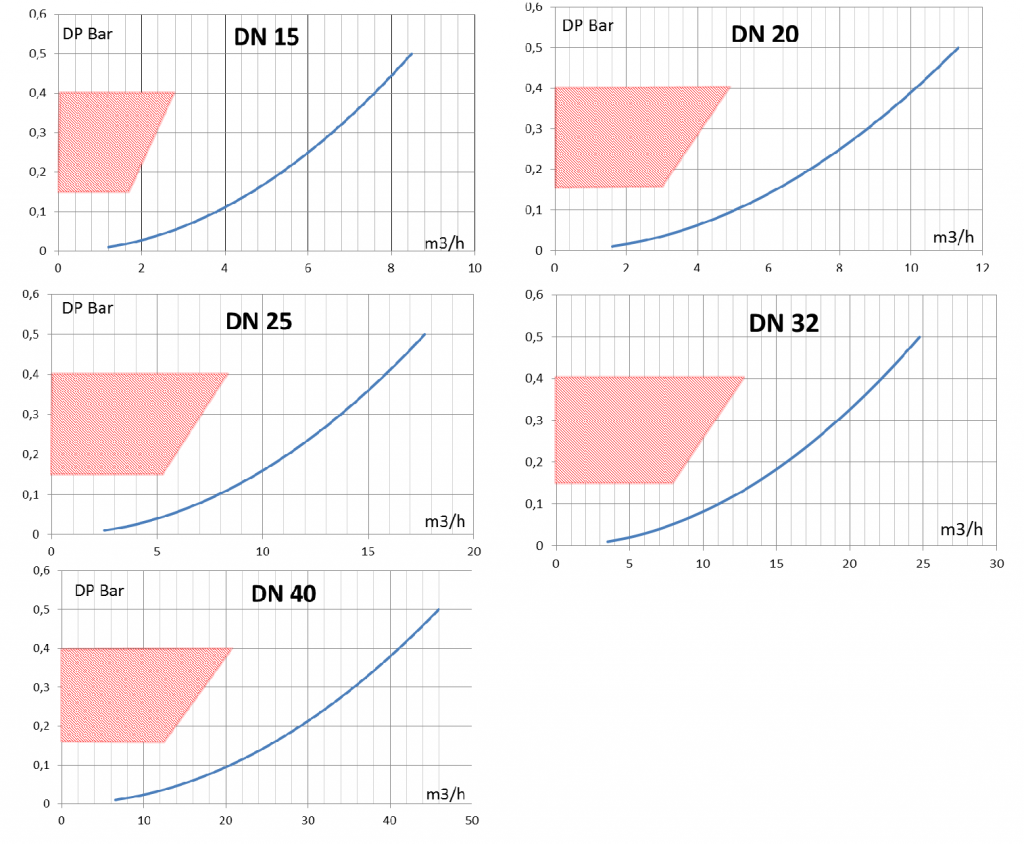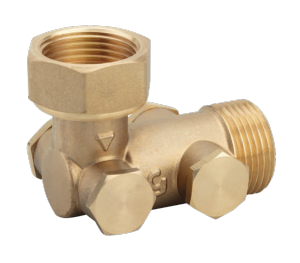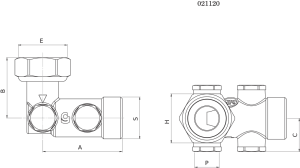 With rotating nut inlet and male outlet

Option 2 glued 1/4 drain valves and 2 brass plugs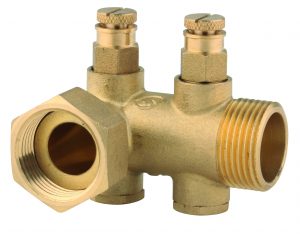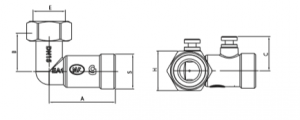 Option 2 axial 1/4 drain valves


Option water meter elbow connectors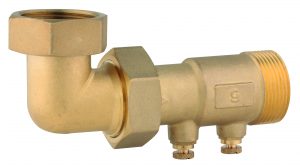 Adding an elbow connector to straight valve models widens the elbow MF valves range (existing DN15 and DN20 models) to DN40 model.
These elbow valves are particularly suitable for water meter in a reduced space.
They are made of an EA valve and an MF elbow in CW617N brass (with rotating nut and ber seal).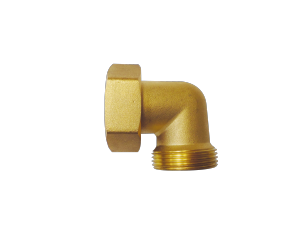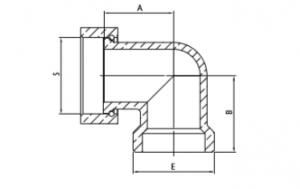 Option : supply of elbow connectors only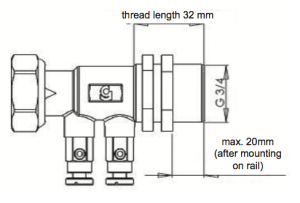 Installation on water supply:
The rotating nut allows for direct installation on water meters without an intermediate connector.
Various applications:
Pumping unit, network protection, maintenance of downstream pressure
Rail mounting:
The special connector and its two 3⁄4 lock nuts allow it to be mounted on a meter rail. The valve screws onto the connector.